Auto Glass:

Mobile Service

In-shop Service
Phone Number:

Website:

Address:
When you call Ideal Auto Glass, you'll find a team of experienced auto glass professionals ready to restore your vehicle to original condition. With a 5-Star rating on Google from hundreds of satisfied customers, our top priority is to provide excellent service.
We are a locally owned Auto Glass Repair and Replacement Company providing service all throughout Central Florida. Our trained staff will handle your claim from start to finish, with or without insurance. All insurances are welcome.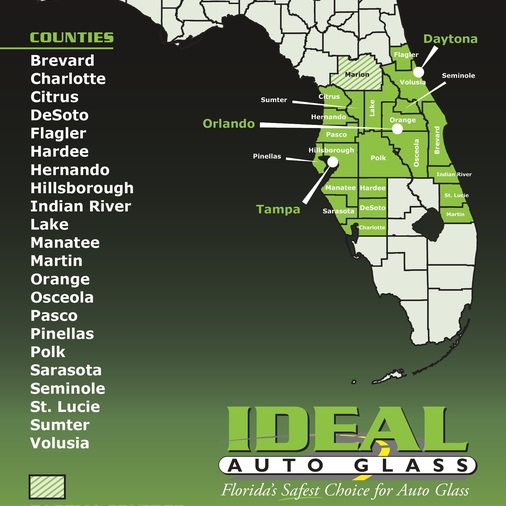 ---
---
---
Reviews
starstarstarstarstar
29 days ago by Ashley W.
•••
starstarstarstarstar
11 months ago by Carl S.
Convenient and professional work. Highly recommend.
•••
starstarstarstarstar
9 months ago by Brian W.
They were out the next day.
•••
starstarstarstar_borderstar_border
5 months ago by Kevin S.
The windshield guy was good but was told that it would be done in the morning nobody called nobody scheduled anything I got in an email saying what he would be there 2 days before it's called The Glass was broken so it got pushed back a day it would have been nice if somebody would have gave me the heads up on what was going on you didn't show up till 2 in the afternoon
•••
starstarstarstarstar
3 months ago by Bill W.
•••