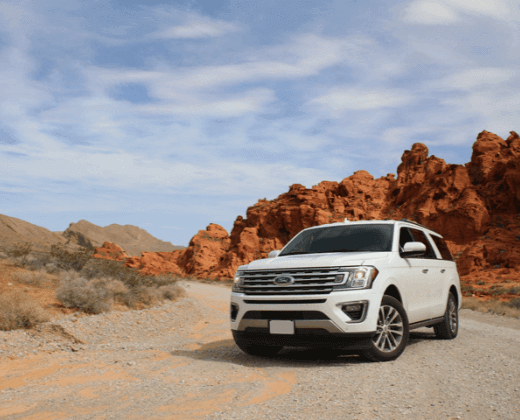 Need broken auto glass replaced on your Ford Explorer?
Glass.com® is your one-stop portal to the best glass shops in your area who specialize in:
Ford Explorer Windshield Replacement & Repair
The windshield is an important safety element of your Explorer. Not only do they keep out debris and the elements, they also help keep occupants inside the vehicle in the event of a crash. Sometimes they can be repaired, but often they require full replacement, depending on the severity of the damage.
Ford Explorer Sunroof Replacement
Sunroofs add an element of fun to your everyday drive, but sometimes they break. Sunroofs typically are made from tempered glass which must be fully replaced if damaged.
Ford Explorer Backglass Replacement
Backglass acts as a way for you to see out of the rear of your vehicle. It typically is made from tempered glass which must be replaced if damaged.
Ford Explorer Side Window Replacement
Side windows offer access to fresh air, toll booths, drive-thru windows, and more. These highly functional pieces of glass are often a target for break ins though. If this happens to you, you'll need to have the window replaced since it's usully made from tempered glass, though laminated glass is gaining in popularity.
Ford Explorer Vent & Quarter Window Replacement
Vent and quarter windows offer style and sometimes added ventilation. Just because these pieces of glass are smaller than others doesn't necessarily mean they're less expensive though. Often they're hard to access and replacement can take time.
---
You can quickly and easily find a reputable auto glass replacement shop near you, get an instant quote for the exact service you need for your Ford Explorer and book a convenient appointment. Many of our Affiliates even offer mobile service and will come to your home or business to perform the replacement. We'll help to get your Ford Explorer back on the road as soon as possible!
Recent Ford Explorer Quotes
| Glass | Quote | Date | Location |
| --- | --- | --- | --- |
| Rear Passenger Side Door | $129.89 | Jan 2020 | Denver, CO |
| Windshield | $210.68 | Jan 2020 | Harrisburg, PA |
| Windshield | $235.00 | Jan 2020 | , |
| Windshield | $168.69 | Nov 2019 | Albuquerque, NM |
| Front Driver Side Door | $168.39 | Nov 2019 | , MO |
| Windshield | $211.67 | Nov 2019 | Harrisburg, PA |
| Windshield | $206.00 | Nov 2019 | , IL |
| Windshield | $254.61 | Oct 2019 | Pasadena, MD |
| Back Glass | $271.40 | Oct 2019 | , GA |
| Windshield | $255.24 | Oct 2019 | Corpus Christi, TX |
Customer Reviews
Reading, PA - Ford Explorer
starstarstarstarstar_border

The worker called me earlier in the morning called me when he was on his way and when he got to my car. Worked right in my work schedule and he was super nice.
San Antonio, TX - Ford Explorer
starstarstarstarstar

The service was great. Fast and friendly.
King of Prussia, PA - Ford Explorer
starstarstarstarstar
We Make Getting a Quote and Booking an Appointment for Your Ford Explorer a Fast, Easy Process
When it's time to repair or replace the windshield, backglass, or door glass on your Ford Explorer, just log on to Glass.com® and fill out the user-friendly Request Estimate form. You'll get instant access to our Affiliates in your local area, receive an immediate quote for the service you need and be able to book your appointment. Why waste time calling around to multiple repair shops?
Contact Us to Learn More About the Glass.com® Difference
Discover why so many people use Glass.com® for replacing the glass on their Ford Explorer. Take a few minutes to browse our site and feel free to contact us for more information.
---
Raise Your Glass IQ